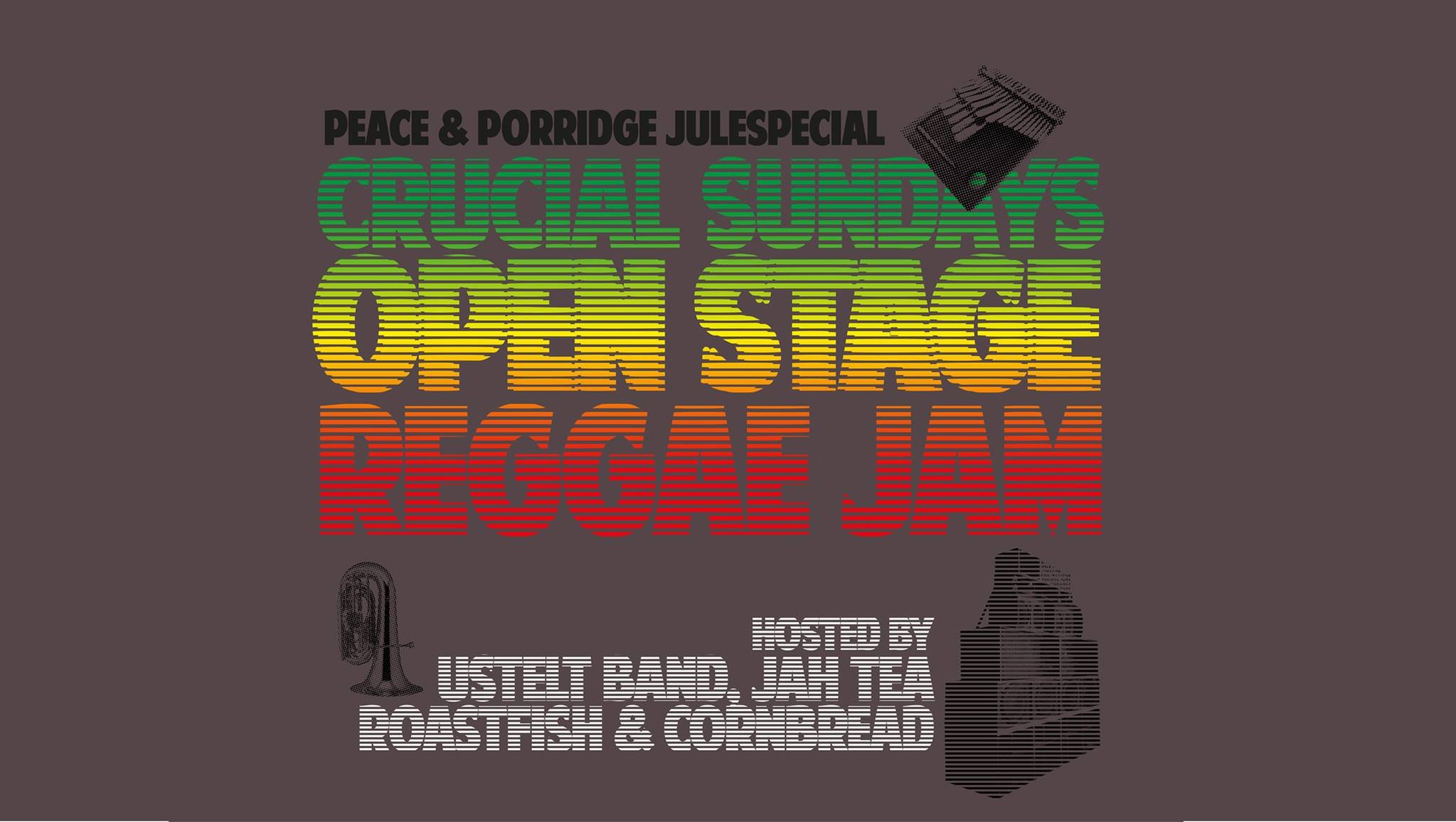 nother round of crucialness!!
This one is the Peace & Porrige special…bonanza!

Live reggae music & sound system play
bring your vibes!
free entry / donations

Oslodubclub & Gamlebyen Lydforening presents:

CRUCIAL SUNDAYS - live reggae jam #5

Ustelt Band, Mc Jah Tea and Roastfish & Cornbread Sound host a sunday reggae jam once a month in Hausmania. Vibes sweet!

Live band - heavy sound system - JULEGRØT & drinks -

Player of instruments - just bring your instrument & come, or contact Ustelt's Ludvik Rot. Singers & Mc's contact JahTea Christopher.

Producers & recording artists: do you wanna get your music played out on a proper sound system? Contact Nicolai Gulowsen in R&C. Singers & players of instruments again, also feel free contact the selector if you feel the riddim at play!

Reggae people unite!

Entry: free/donations
CC: 18 and over, but kid friendly the first few hours.
Welcome!